Privacy Policy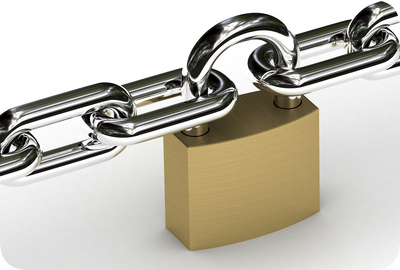 At The World Web Hosting.com's (World Web Hosting) Internet web site ("site"), we care about your privacy. This Privacy Policy details certain policies implemented throughout World Web Hosting governing World Web Hosting's use of personally identifiable information provided to World Web Hosting via this Site, through customers' voluntary reporting of information around product and/or system errors ("Error Reports") or through customers' voluntary reporting of the installation of the World Web Hosting software. Our Privacy Policy is designed to assist you in understanding how we collect and use the personal information you provide to us and to assist you in making informed decisions when using our site and our products and services. World Web Hosting is not responsible for the content or the privacy policies of Web sites to which it may link.
Questions regarding this statement should be directed to:
eMail:
Telephone: (863) 844-1627
In this Privacy Policy, you will find answers to the following questions:
What Information Do We Collect?
When you visit our Web site you may provide us with two types of information: personal information you knowingly choose to disclose that is collected on an individual basis and Web site use information collected on an aggregate basis as you and others browse our Web site.
Personal Information You Choose to Provide:
Registration Information. You will provide us information about yourself, your firm or company, and your practices when you register to be a member of The World Web Hosting, register for certain services, or register for email newsletters and alerts. You may also provide additional comments on how you see World Web Hosting servicing your needs and interests.
Email Information. If you choose to correspond with us through email, we may retain the contents of your email message together with your email address and our responses.
Cookies. World Web Hosting employs cookies to recognize you and your access privileges on The World Web Hosting.com, as well as to track site usage. Subscribers and visitors who do not accept cookies from the domain "theworldwidewebhosting.com" cannot access many areas of The World Web Hosting website. Click here for more information on What Are Cookies.
IP Address. World Web Hosting may log the IP address, or the location of your computer on the Internet, while using the Guestbook comment signing features, for system administration and troubleshooting purposes. We do not use IP address logs to track your session or your behavior on our site. Log data is only used in aggregate to analyze usage of our Web site.
Web Site User Information. Similar to other not-for-profit and commercial web sites, our Web site utilizes a standard technology called "cookies" (see explanation above, "What Are Cookies?") and Web server logs to collect information about how our Web site is used. Information gathered through cookies and Web server logs may include the date and time of visits, the pages viewed, time spent at our Web site, and the Web sites visited just before and just after our Web site.
Links to Third Party Sites. The Site may provide links to other Web sites or resources over which World Web Hosting does not have control ("External Web Sites"). Such links do not constitute an endorsement by World Web Hosting of those External Web Sites. You acknowledge that World Web Hosting is providing these links to you only as a convenience, and further agree that World Web Hosting is not responsible for the content of such External Web Sites. Your use of External Web Sites is subject to the terms of use and privacy policies located on the linked to External Web Sites.
Children's Privacy. World Web Hosting recognizes the privacy interests of children and we encourage parents and guardians to take an active role in their children's online activities and interests. No personally identifiable information is collected by World Web Hosting and World Web Hosting's services and Site are not intended for children under the age of 13. World Web Hosting does not target its services or this Site to children under 13. World Web Hosting does not knowingly collect personally identifiable information from children under the age of 13.
Error Reports. If you choose to transmit an Error Report to World Web Hosting, we may collect personally identifiable information that is included in the information that you elect to include in the Error Report that you provide to us. We will use the personally identifiable information included in such Error Reports only to troubleshoot problems and errors and to prevent similar errors. Except as stated in this Privacy Policy, we will not further use or nor will we disclose any personally identifiable information included in these Error Reports.
World Web Hosting Template Installation. When you install any World Web Hosting software, you will have the option to notify World Web Hosting of your installation. If you choose to notify World Web Hosting of your installation, we may collect personally identifiable information that is transmitted with your notification such as your email address, your domain and the version that you have installed. We will use the personally identifiable information included with such notifications to improve the quality of World Web Hosting software and to manage and provide you with support and for marketing analysis. We may also use this information to send you marketing messages about products and services that might be of interest to you.
Privacy Policy Updates
Due to the Internet's rapidly evolving nature, World Web Hosting may need to update this Privacy Policy from time to time. If so, World Web Hosting will post its updated Privacy Policy on our Site located at www.TheWorldWebHosting.com so you are always aware of what personally identifiable information we may collect and how we may use this information. World Web Hosting encourages you to review this Privacy Policy regularly for any changes. Your continued use of this Site and/or continued transmission of Error Reports to World Web Hosting will be subject to the then-current Privacy Policy.
What does World Web Hosting do with the information it gathers?
Statistical Analysis. World Web Hosting may perform statistical analyses of user behavior in order to measure interest in the various areas of our site. Third party information will not be provided to any third party without your consent, except under the circumstances described in Compliance with Legal Process below.
E-Mail. If you so elect at registration in the E-mail Preferences section of our Member Newsletter, World Web Hosting will periodically send you promotional e-mail about upcoming events or services offered by World Web Hosting. Additionally, the e-mail address provided by you at registration may be used by World Web Hosting to contact you regarding (1) account status (including confirmation of registration), (2) major changes to the Web site and or to the Member Agreement and Privacy Policy, and (3) participation in user surveys, asking for feedback on the Web site and existing or prospective products and services, as well as information to better understand our users. User surveys greatly help us to improve our Web site, and any information we obtain in such surveys will not be shared with third parties, except in aggregate form.
We use e-mail links located in the Contact Us area to allow you to contact us directly with any question or comments you may have. We will use your e-mail address to respond directly to these questions or comments.
Except as permitted by this policy, World Web Hosting does not send unsolicited e-mail.
With whom does World Web Hosting share the information it gathers?
World Web Hosting will not release personal information about you as an individual to third parties, except under circumstances described in Compliance with Legal Process below. If you registered for our e-mail newsletters you may opt-out following the procedures listed on the newsletter e-mails at any time.
Forums and Guestbook: World Web Hosting may offer forums and guestbook comments. Any information your disclose when posting a message in these areas, along with your Member ID, becomes public and may be used by World Web Hosting for related online and offline promotional uses. For more information about Forums and Guestbook comments see the Posting Policy section of the Member Agreement. You may also contact World Web Hosting by clicking here.
Other Information
Compliance with Legal Process. We may disclose personal information if we are required to do so by law or we in good faith believe that such action is necessary to (1) comply with the law or with legal process; (2) protect and defend our rights and property; (3) protect against misuse or unauthorized use of World Web Hosting; or (4) protect the personal safety or property of our users or the public (among other things, this means that if you provide false information or attempt to pose as someone else, information about you may be disclosed as part of any investigation into your actions).